We're Now Taking Calls Province-Wide!
Starting April 13th, 2020, in response to the COVID-19 pandemic, CMHA Saskatchewan and it's branches province-wide have opened the 'Wellness Support Response Line'. These Wellness Lines will help reconnect our staff to community members since many of our physical branch locations have closed to the public. As we do not yet know when the COVID-19 virus will become controlled and physical distancing measures will be relaxed, we encourage anyone to call the line in their area (see below).
We know this is a major event and it's affecting all of us in different ways. CMHA and its staff want you to know we're here to listen and help answer questions. The 'Wellness Support Response Line' is based around the Peer Support model. Our staff are here to help answer questions, let you know more about some of the assistance programs being offered right now, and also to talk with. This is NOT counselling, however, our staff are uniquely connected to their communities and can help navigate services while offering a compassionate ear.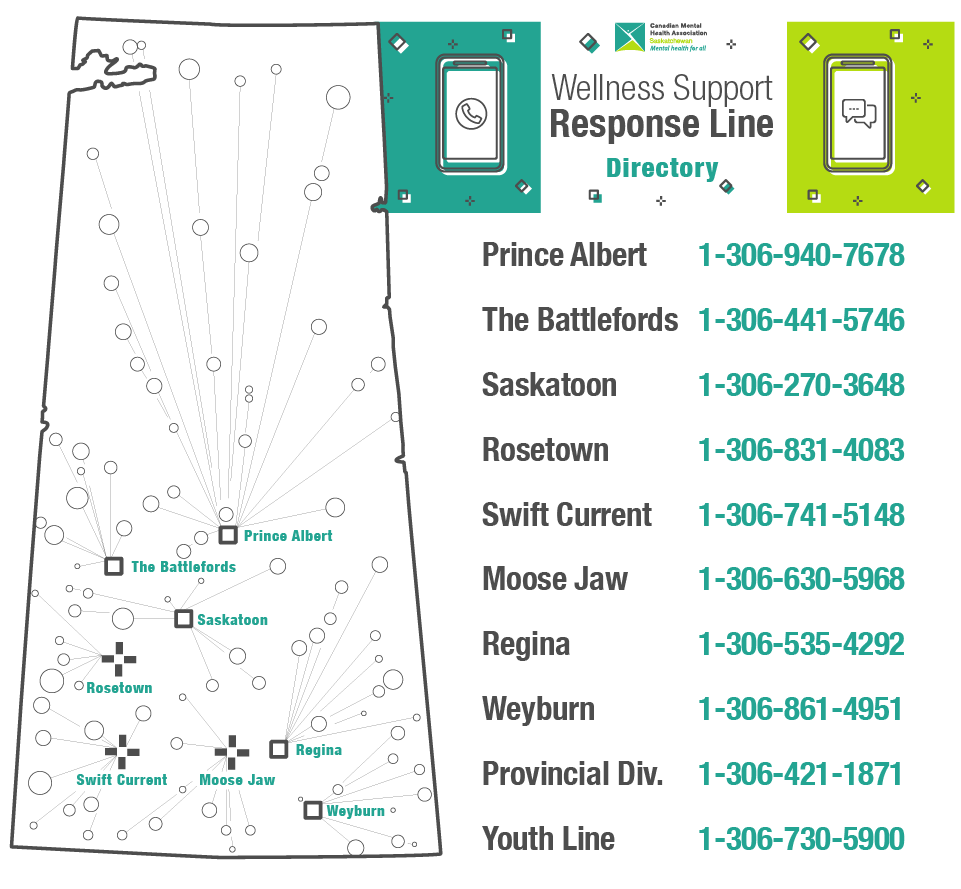 For more information on COVID-19 News from the Government of Saskatchewan: PLEASE CLICK HERE
If you find yourself in immediate distress, please contact a Saskatchewan 24/7 Crisis Hotline at http://sk.211.ca/saskatchewan_247_hour_crisis_hotlines or by dialing 8-1-1.  If you or someone else is at immediate risk of harm, please call emergency services (9-1-1)