You are currently on the:
CMHA National
Visit our provincial websites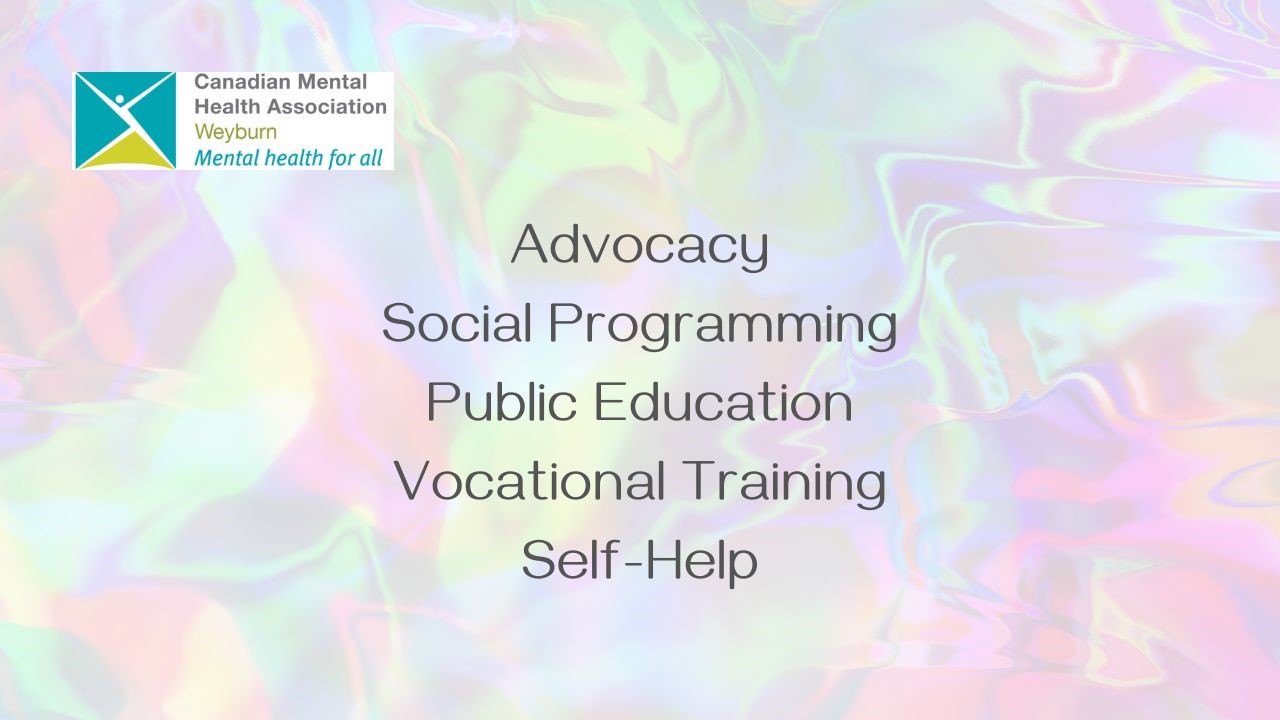 CMHA Weyburn Monthly Calendar and Programs
Our Monthly Calendar includes scheduled programs and services offered through our branch.  The scheduled programs and services run Monday through Thursday between 8am and 3:30pm and are open to anyone who may be interested in attending.
To view, download, or print our monthly day programming calendar, please click on the month you are interested in.
March 2023 – https://weyburn.cmha.ca/wp-content/uploads/2023/02/March-Program-Calendar.pdf
February 2023 – https://weyburn.cmha.ca/wp-content/uploads/2023/01/February-Program-Calendar.pdf
January 2023 – https://weyburn.cmha.ca/wp-content/uploads/2023/01/January-Schedule.pdf
Evening programs offered through our branch include:
Support Network for Parents and Guardians – When need identified, and resources available.
Peer Support
Self Help
Coffee and conversation with other parents and guardians
For more information contact Tasha at 306-842-7959 or [email protected]
Compassionate Friends group – Meeting Information – When need identified, and resources available.
The contact persons listed below can provide one on one supports or set up a group meeting.  For more information, support or resources please contact one of the following or email [email protected]
Joanne 1-306-577-9899
Lisa 1-306-861-2600
Tasha 1-306-842-7959
Adult Art Program – 2nd & 4th Wednesdays (Feb – April, Sept – Dec) at 7pm – Registration is required – for more information please contact 306-842-7959, email [email protected] or [email protected]